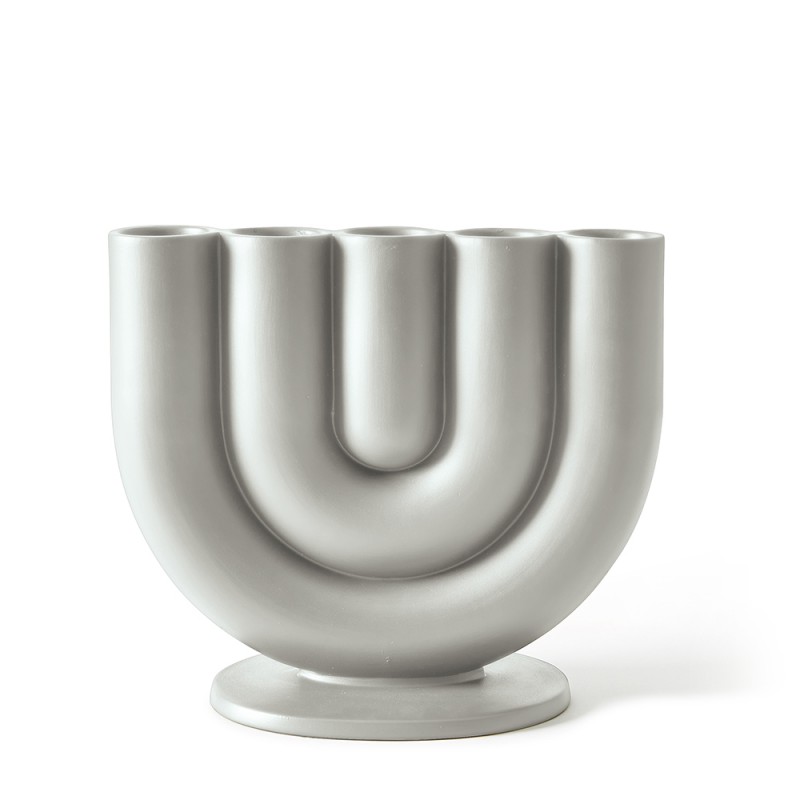  
RAH - Candle Holder
RAH is a candlestick with iconic, playful lines made of cold matt enamelled ceramic in a variety of different colours. The name is an evocative tribute to the traditional Jewish Menorah. Rah stands out for its formal simplicity, bringing a smile to our faces by recalling the childish pastime of playing with plasticine to create different shapes.
The versions with two and five arms can both be used with two different types of candle, leaving us free to choose at the last minute on the basis of requirements, and also permitting alternation of the two.
designer: Alessio Romano
material: ceramic
dimensions: 30,5x14xh.26 cm - 13 3/4"x5 1/2"xh.11 1/4"
colour: silk gray
You might also like