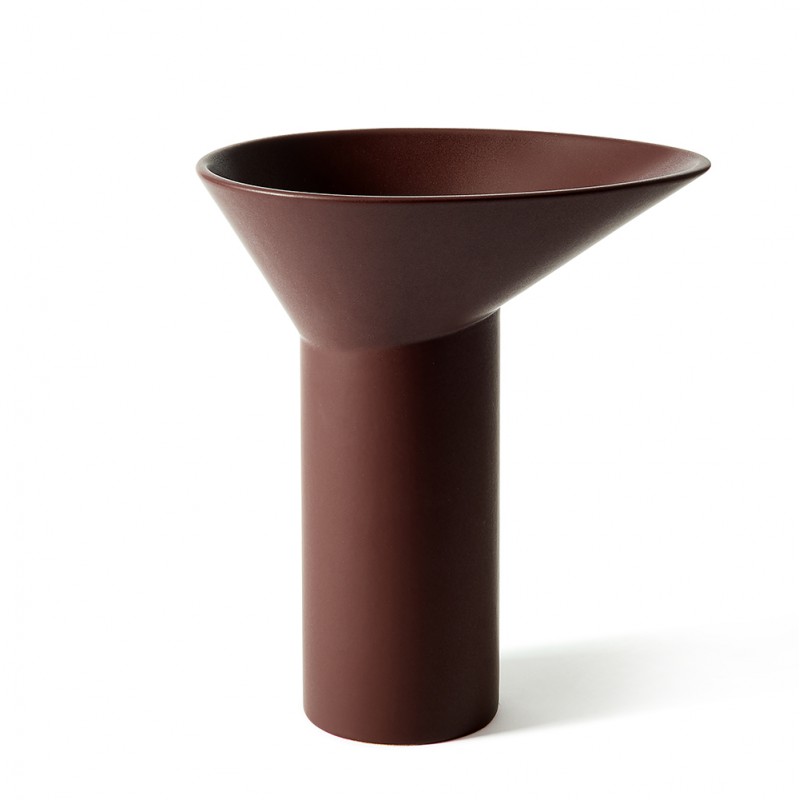  
FUNNEL - Vase
Tableware inspired by the shape of the funnel. A family composed by pitcher, centrepiece and vase. 
The archetypical conic shape is here decentralised both to give the piece a dynamism and a variable configuration and for technical pouring purposes. 
The collection is made of white earthenware and finished in a semi matt enamel.
designer: Studio Salaris, Sans Nom Studio 
material: ceramic
dimensions: 26 x 20 x h. 29,5 cm -
colour: Plum
environmet: only indoor use
year: 2021
category: vases
weight: 1,500 kg. - 3,307 lb.